When it comes to development of technology, not many are aware of inventions made by brilliant Indian Scientists who with their knowledge and expertise have dynamically changed our lifestyle.
If these amazing minds would have not taken initiative to change the world with their outstanding knowledge in Science , we would have carried on with our routine lifestyle in an in-efficient and complicated manner.
Here's a list to honor our scientists who have made a difference.
1)   Sir Chandrasekhara Venkata Raman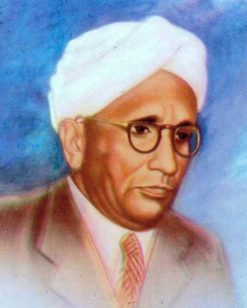 Chandrasekhara Venkata Raman was born in Tiruchirapalli on November 7, 1888, he was the first Asian and first non-White scientist to receive any Nobel Prize in the sciences. He received the Nobel Prize for Physics in 1930 for his pioneering work on 'scattering of light'. He discovered that, when light traverses a transparent material, some of the deflected light changes in wavelength. This phenomenon is now called the Raman scattering and is the result of the Raman effect.
2) Sir Mokshagundam Visvesvaraya

Sir Mokshagundam Visvesvaraya, born on 15 September 1860, was a notable Indian engineer, scholar, statesman and the Diwan of Mysore during 1912 to 1918. He was a recipient of the Indian Republic's highest honour, the Bharat Ratna. He has the credit of inventing 'automatic sluice gates' and 'block irrigation system' which are still considered to be marvels in engineering. Since river beds were costly, he came up with an efficient way of filtering water through 'Collector Wells' in 1895 which was rarely seen anywhere in the world.
Each year, his birthday 15 September is celebrated as Engineer's Day in India.
3) Venkatraman Radhakrishnan

Venkatraman Radhakrishnan was born on May 18, 1929 in Tondaripet. He was a globally renowned space scientist and was a member of the Royal Swedish Academy of Sciences. His observations and theoretical insights helped the community in unraveling many mysteries surrounding pulsars, interstellar clouds, galaxy structures and various other celestial bodies.
4) Subrahmanyan Chandrasekhar

Subrahmanyan Chandrasekhar was born on October 19, 1910 in Lahore, British India. For his work in mathematical theory of black holes he was awarded the Nobel Prize for Physics in 1983. His most acclaimed work concerns the radiation of energy from stars, particularly white dwarf stars, which are the dying fragments of stars. The Chandrasekhar limit is named after him.
5) Satyendra Nath Bose

Satyendra Nath Bose was born on January 1, 1894 in Calcutta, he was an Indian physicist specialising in quantum mechanics. He is most remembered for his role played in the class of particles 'bosons', which were named after him by Paul Dirac to commemorate his work in the field. The Government of India awarded him India's second highest civilian award, the Padma Vibhushan in 1954.
The intelligent minds of these scientists still continue to inspire millions. The young minds of India are also not far behind in keeping up with them in this regard.
Also read about India's Return to Mars
Subscribe to Engage Learning and improve the way your child learns